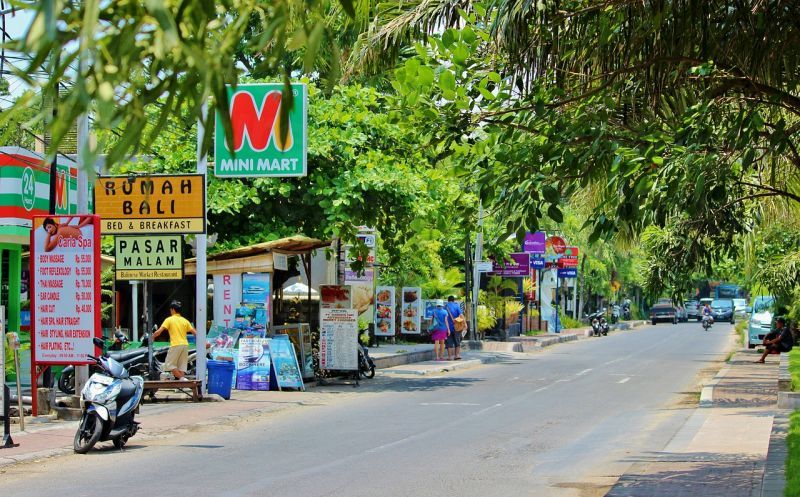 Dental costs, especially surgery treatments such as wisdom tooth removal, dental implant placement, or premium prosthodontics treatments, may need careful budgeting. Especially, if you don't have dental insurance.
Fortunately, there's always an alternative to save your money. Overseas dental treatments have become very popular in the last decade. The main drive behind dental tourism is to find the most affordable yet quality dental care. Part of it is the "tour" or "vacation" factor, so people want to enjoy their stay.
Indonesia is among the popular destinations for a dental trip in Asia. Dentistry is now extremely similar all around the world. Dental education is openly available and connected now. For example, our best dentists travel overseas at least once a year to do continuous studies in countries like the USA, Germany, or Australia. And, a large number of dental professionals in Indonesia speak decent English.
Compared to countries like the US, Australia, and Singapore, the services cost considerably less. It's because they pay a much lower operational (overhead) costs, like rent, electricity, and staff salary. For comparison, the average rent for a 350 square-feet space in Singapore is about USD3300/month, while in Indonesia the average is USD750/month (in Jakarta area).
For foreigners who plan dental treatments in Indonesia, a quick tip for you: the best clinics are often found in larger cities. Unless you're fine with traveling all the way just to see your dentist in specific location, you can take advantage of a business trip or vacation to places like Jakarta and Bali.
Indonesia is a large country. It has many tourist attractions. Depending on what you like, Indonesia offers a wide range of beaches, hill views, tropical forest adventures, historical heritages, and many more. It also has 21 airports serving its major cities, islands and tourist areas.
Accommodation options in Indonesia include luxury resorts & hotels, budget hotels, homestays, and hostels. So if you plan to have a dental tour, the options are wide. You can choose according to your budget & preferences.
Clinically, Indonesia has well-equipped dental clinics offering high-quality services at affordable prices. Many clinics offer packages that include treatments and procedures, recovery and rehabilitation, a holiday, accommodation and transportation for medical tourists.
Aesthetics Dental Care, for example, provides comprehensive packages that include the treatments, airport transfers, accommodation, holiday packages, and more. We have a dedicated Treatment Coordinator for overseas patients that will help you from your arrival to your departure from the country. And all these will be adjusted to your budget
Apart from dental treatment, you can visit Pura Tanah Lot, Mount Batur, Uluwatu Temple, Ubud Monkey Forest, Ubud Art & Culture. Colorful sarongs at the Ubud Art Market, Tegallalang and Jatiluwih Rice Terraces, etc.